Note4Students
From UPSC perspective, the following things are important :
Prelims level : Key data
Mains level : Delimitation concept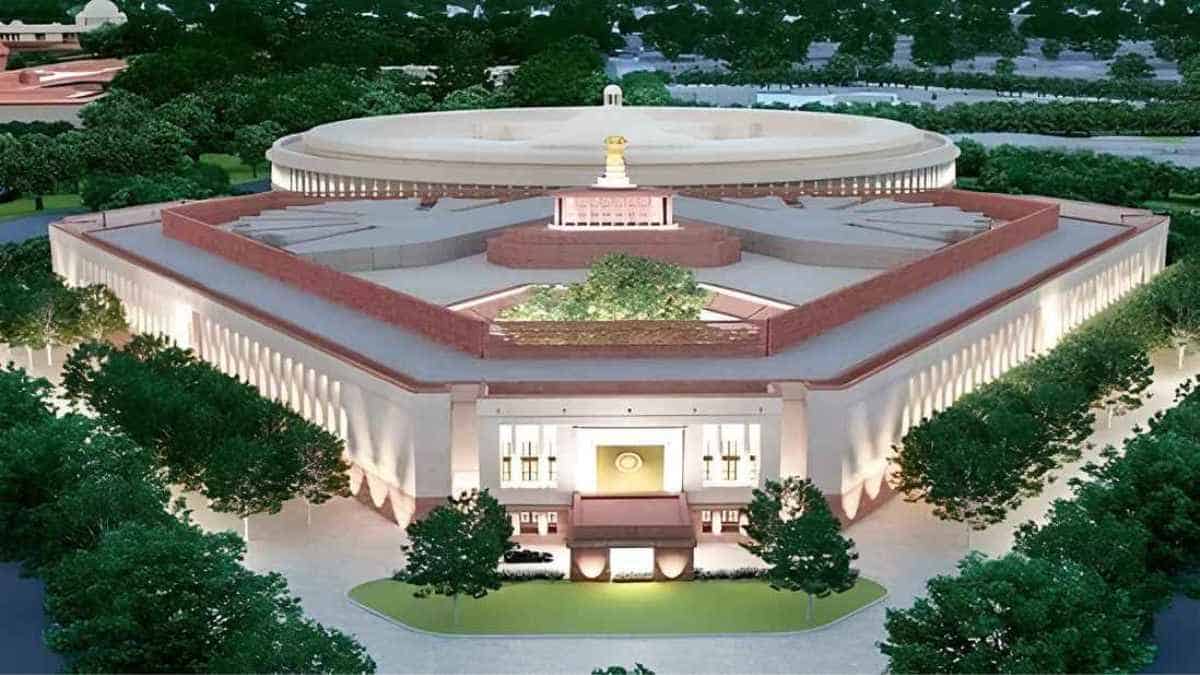 Central idea
The article discusses the inadequate representation of citizens by Members of Parliament in India, highlighting challenges of malapportionment and proposing solutions such as delimitation, state reorganization, and local governance empowerment. It emphasizes the need for a more representative and efficient electoral system to strengthen India's democracy.
What is Malapportionment?
Malapportionment refers to the unequal distribution of representation or political power among different constituencies or districts within a legislative body.
It occurs when the number of representatives assigned to a particular area is not proportionate to its population or voting strength.
Key Highlights:
Representation Disparity: The article highlights the disproportionate representation of citizens by Members of Parliament (MPs) in India, compared to the U.S. and other countries.
Malapportionment Concerns: Malapportionment, favoring certain states, is discussed as a potential issue in India's political system.
Delimitation Challenge: The potential consequences of delimitation, freezing the number of Lok Sabha seats until 2031, are examined, considering the changing demographics of states.
Federalism Promotion: The need for promoting federalism in India's electoral system is emphasized to give states better representation and a platform to voice their interests.
Electoral System Reform: Suggestions for electoral system reforms include reconsidering the Rajya Sabha's representation method and exploring proportional representation for more equitable outcomes.
State Reorganization Proposal: Proposes the idea of creating more states in India, addressing concerns about governance efficiency and democratic accountability.
Challenges:
Representation Deficit: India faces a deficit in adequate representation at various levels of governance, impacting the ability to address critical issues and make effective laws.
Malapportionment Risks: The political system in India is at risk of malapportionment, especially with the growing political culture differences between the south, northeast, and the rest of India.
Consequences of Delimitation: Delimitation, while necessary, might lead to biases favoring certain regions and political outfits over others.
Key data from article for mains value addition
An average Indian Member of Parliament (MP) represents approximately 2.5 million citizens.
In contrast, a U.S. House of Representatives member represents around 700,000 citizens.
India has around 4,126 Members of the Legislative Assembly.
Proposed increase in parliamentary seats to at least 848 to avoid any state losing seats during delimitation.
Potential rise in seats for certain states, e.g., Karnataka by 11%, and for northern states like Uttar Pradesh by 63%.
Suggests the potential creation of more states, moving from 29 to 50 or even 75 states.
Calls for a New State Reorganization Commission to evaluate the viability of new states.
The 2021 Census, delayed and likely to be conducted in 2024, with results potentially published by 2026, provides a window for delimitation.
Key Phrases for improving your mains score:
Malapportionment in the U.S. Senate.
Disproportionate allocation of power.
Consequences of unleashing delimitation.
Historical form of delimitation.
Fiscal impact of delimitation on future transfers to States.
Promotion of federalism.
Electoral system reforms.
Proportional representation consideration.
Analysis:
Representation Deficit Impact: Limited representation in India's democratic setup is identified as a default preference, impacting the effectiveness of governance.
Malapportionment Dynamics: India's heterogeneous political system raises concerns about the potential bias in favor of certain political outfits due to malapportionment.
Delimitation Challenges: Delimitation is seen as a potential solution but must be approached cautiously to minimize deleterious consequences.
Way Forward:
Increase in Parliamentary Seats: Proposes a significant increase in the number of seats in Parliament to enhance democratic representation ratios.
Consideration Beyond Population: Delimitation should consider factors like geographical determinism, economic productivity, linguistic history, and fairness, not solely based on population.
State Reorganization Commission: Suggests the creation of a new State Reorganization Commission to evaluate the socio-economic and administrative viability of potential new states.
Empowerment of Local Governance: Advocates for direct elections of mayors in urban areas with enhanced decision-making powers, promoting efficiency and accountability.
Focus on Local Democratic Representation: Enhancing local democratic representation is seen as a crucial step to strengthen India's democracy.
In essence, the article emphasizes the need for a more representative and efficient electoral system in India, advocating for reforms in delimitation, federalism promotion, state reorganization, and empowerment of local governance.
Get an IAS/IPS ranker as your 1: 1 personal mentor for UPSC 2024
Attend Now