Note4Students
From UPSC perspective, the following things are important :
Prelims level : FATF
Mains level : Global AML/CTF measures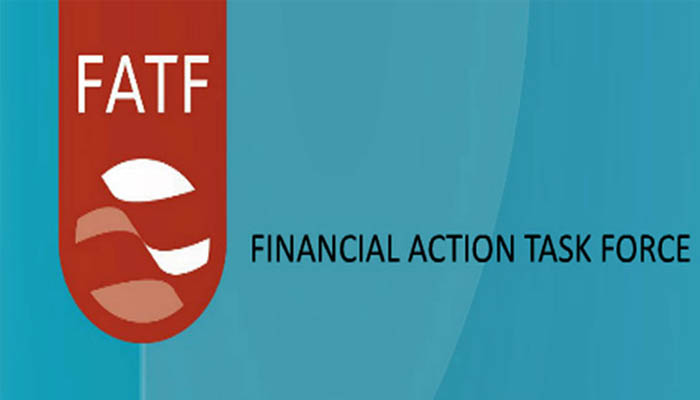 ---
Recently, Saudi Arabia has become the first Arab country to be granted full membership of the Financial Action Task Force (FATF).
Saudi had received an invitation from the FATF at the beginning of 2015 to join as an "observer member".
FATF: Often in news
There is absolute possibility that Pakistan could be on its blacklist by its next plenary summit.
India had been pushing for Pakistan to get on the FATF blacklist for its failure to take "credible, verifiable, irreversible and sustainable measures" against terrorist activities.
Getting on the FATF blacklist, which currently only has Iran and North Korea on it, could severely cripple and isolate a country financially, resulting in a downgraded credit rating and denying it loans and development assistance.
Implications for Pakistan
Any conditionality associated with Pakistan's loan from the IMF would not automatically have a connection to the FATF outcomes, although the IMF could choose to link the two.
IMF is an observer organisation to the FATF and so have complete visibility into everything that occurs within the task force, including a very detailed understanding of what the Pakistani incompetence.
The decision to condition fund disbursement under an IMF programme based on structural benchmarks that might be associated with the FATF is purely an IMF decision.
---
Back2Basics
Financial Action Task Force (FATF)

FATF is an inter-governmental body established by G7 in 1989 by the Ministers of its Member jurisdiction.
The objectives of the FATF are to set standards and promote effective implementation of legal, regulatory and operational measures for combating money laundering, terrorist financing and other related threats to the integrity of the international financial system.
The FATF has developed a series of Recommendations that are recognised as the international standard for combating of money laundering and the financing of terrorism and proliferation of weapons of mass destruction.
The FATF monitors the progress of its members in implementing necessary measures, reviews money laundering and terrorist financing techniques and counter-measures, and promotes the adoption and implementation of appropriate measures globally.
The FATF's decision-making body, the FATF Plenary, meets three times per year.
The Blacklist and Grey list
FATF maintains two different lists of countries: those that have deficiencies in their anti-money laundering and combating terror finance regimes.
But these countries could commit to an action plan to address these loopholes, and those that do not end up doing enough.
The country who commits and addresses the concerns is put into grey list otherwise blacklisted.
Once a country is blacklisted, FATF calls on other countries to apply enhanced due diligence and counter measures, increasing the cost of doing business with the country and in some cases severing it altogether.
As of now there are only two countries in the blacklist, Iran and North Korea — and seven on the grey list, including Pakistan, Sri Lanka, Syria and Yemen.
India and FATF
India became Observer at FATF in the year 2006.
FATF Plenary adopted the Mutual Evaluation Report on India on 24th June 2010 and on 25th June 2010 admitted India as 34th Country Member of FATF.
FATF membership is very important for India in its quest to become a major player in the International finance.
It will help India to build the capacity to fight terrorism and trace terrorist money and to successfully investigate and prosecute money laundering and terrorist financing offences.
India will benefit in securing a more transparent and stable financial system by ensuring that financial institutions are not vulnerable to infiltration or abuse by organized crime groups.
The FATF process will also help India in co-ordination of AML/CFT efforts at the international level.
With inputs from: https://dea.gov.in/pressrelease/indias-membership-financial-action-task-force