Note4Students
From UPSC perspective, the following things are important :
Prelims level : Biju Patnaik
Mains level : Not Much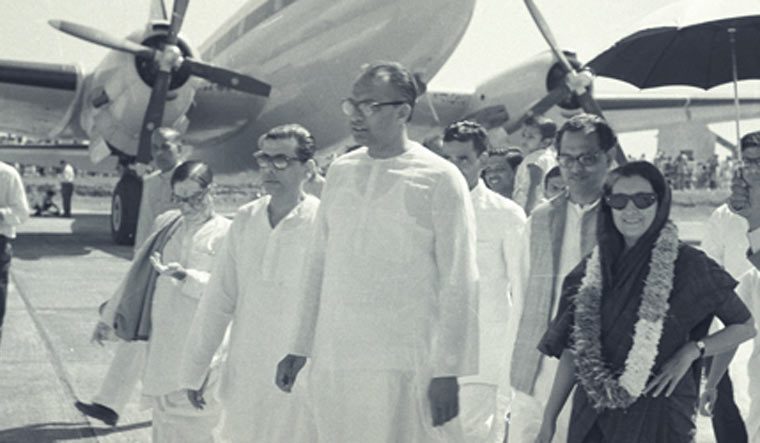 Recently, 104th birth anniversary of former Odisha chief minister Biju Patnaik was celebrated. He was a decorated freedom fighter. PM tweeted an Intelligence Bureau document from 1945 to show how Patnaik bravely lent his flying skills to rescue freedom fighters like Ram Manohar Lohia.
Biju Pattnaik
Bijayananda Patnaik (1916-1997), popularly known as Biju Patnaik, was an Indian politician, aviator and businessman. As politician, he served twice as the Chief Minister of the State of Odisha.
It is well known that Biju Patnaik actively helped freedom fighters in the 1940s.
His daring was evident as he actively joined the Quit India movement in 1942 and collaborated with the underground leaders like Jayaprakash Narayan, Aruna Asif Ali and Dr. Ram Manohar Lohia, even while in the British service.
Patnaik was imprisoned by the British Government for three years later.
Role in foreign freedom struggles
As an officer in the Royal Indian Air Force in the early 1940s, Patnaik flew innumerable sorties to rescue British families fleeing the Japanese advance on Rangoon, the capital of Burma.
He also dropped arms and supplies to Chinese troops fighting the Japanese and later to the Soviet army struggling against Hitler's onslaught near Stalingrad.
On the 50th anniversary of the end of the war, Patnaik was honoured by the Russians for his help," the obit noted.
Interestingly, Nehru entrusted Patnaik with rescuing Indonesian resistance fighters who were fighting their Dutch colonisers.
Accompanied by wife Gyanwati, "the lanky pilot flew an old Dakota aircraft to Singapore en route to Jakarta where the rebels were entrenched" in 1948.
Dodging the Dutch guns, he entered Indonesian airspace and landed on an improvised airstrip near Jakarta.
Using left-over fuel from abandoned Japanese military dumps, Patnaik took off with prominent rebels, including Sultan Shariyar and Achmad Sukarno, for a secret meeting with Nehru at New Delhi.
Get an IAS/IPS ranker as your 1: 1 personal mentor for UPSC 2024
Attend Now