Note4Students
From UPSC perspective, the following things are important :
Prelims level : Dadabhai Naoroji
Mains level : Not Much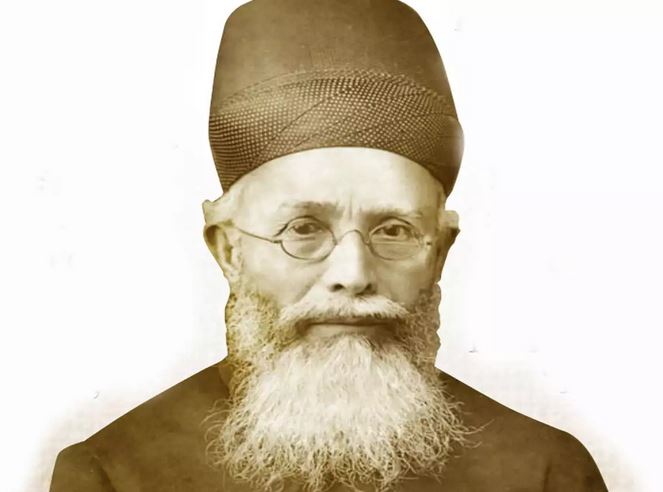 This year, 2022, marks the 130th anniversary of the election, in 1892, of the first person of Indian origin, Dadabhai Naoroji to the House of Commons.
Why in news?
Election of Rishi Sunak as British PM with a narrow majority has brought to focus Naoroji.
He too had won Finsbury seat as a MP with a three vote's majority.
Dadabhai Naoroji (1825-1917)
Dadabhai Naoroji is well known as the "Grand Old Man of India" and "Unofficial Ambassador of India".
He was a Liberal Party Member of Parliament in the British House of Commons, represnting Finsbury Central between 1892 and 1895.
He was the second person of Asian descent to be a British MP, the first being Anglo-Indian MP David Ochterlony Dyce Sombre.
He was an Indian political leader, merchant, scholar and writer who was served as 2nd, 9th, and 22nd President of the Indian National Congress from 1886 to 1887, 1893 to 1894 & 1906 to 1907.
His book Poverty and Un-British Rule in India brought attention to his theory of the Indian "wealth drain" into Britain.
He was also a member of the Second Communist International (1889).
Other works
Started the Rast Goftar Anglo-Gujarati Newspaper in 1854.
The manners and customs of the Parsees (Bombay, 1864)
The European and Asiatic races (London, 1866)
Admission of educated natives into the Indian Civil Service (London, 1868)
The wants and means of India (London, 1876)
Condition of India (Madras, 1882)
Influence on Gandhi and Jinnah
Before his Finsbury win, Naoroji met a young student of law in Inner Temple, 23-year-old Mohandas K Gandhi, and left an everlasting impact on the future leader.
He also met another aspiring lawyer then enrolled at Lincoln's Inn — 16-year-old Mohammed Ali Jinnah, who was to serve for a while as Naoroji's secretary.
Jinnah had the distinction of hearing Naoroji's maiden speech in the House of Commons from the Visitors' Gallery.