Note4Students
From UPSC perspective, the following things are important :
Prelims level : The Hathi Committee
Mains level : Nexus between pharmaceutical companies and doctors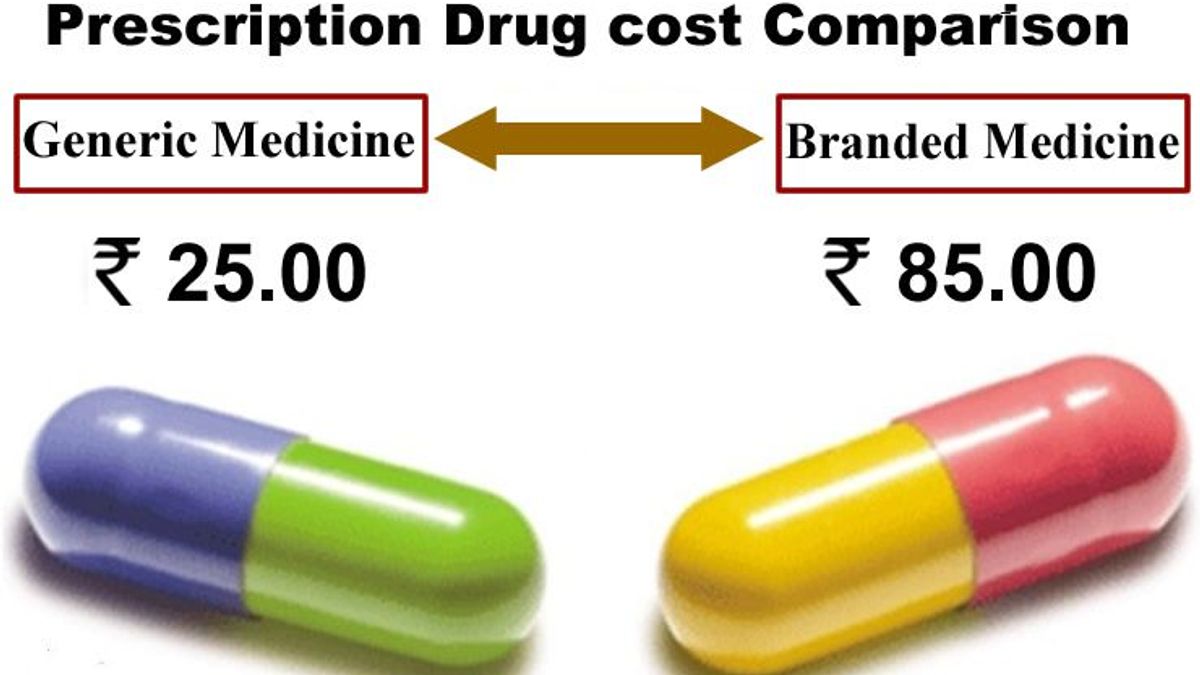 What is the news?
Following the Indian Medical Association's protest, the NMC has withdrawn the order on 'generic prescribing' since August 23, 2023
Central idea
The article highlights challenges in India's healthcare system, emphasizing the struggle between generic and brand prescriptions. It discusses the alleged nexus between pharmaceutical companies and doctors, quality assurance concerns, and the need for comprehensive measures to ensure affordable and reliable access to medicines. The withdrawal of the generic prescribing order reflects ongoing complexities in achieving universal healthcare goals.
Key Highlights:
Over-the-Counter Medical Sales in India: Patients often seek second opinions from non-qualified individuals in medical shops, with queries ranging from medicine strength to potential side effects.
Generic vs. Brand Names: The National Medical Council (NMC) directed doctors to prescribe generic names over brand names, emphasizing the cost factor and the affordability of generic names. The Hathi Committee in 1975 supported the gradual phasing out of brand names.
Alleged Nexus and Ethical Commitment: An alleged nexus between pharmaceutical companies and doctors exists, but medical associations stress their ethical commitment to improving access to affordable medicines.
Quality Assurance Concerns: Concerns about the quality of medicines persist, with a prevalence rate of 4.5% for spurious and 3.4% for "not standard quality" medicines. The need for 100% quality-tested drugs is crucial for patient safety.
Government's Role: The government is urged to ensure quality through Universal Health Coverage and private healthcare networks, with calls for periodic sampling, banning batches that fail quality tests, and taking punitive actions against manufacturers.
Challenges:
Quality Assurance Implementation: Existing mechanisms for quality assurance are not earnestly implemented, raising concerns about the reliability of the system.
Enforcement of Generic Prescription: The moral dilemma in enforcing generic prescription without concrete evidence of standard quality poses a challenge in the healthcare system.
Availability of Essential Medicines: The low availability rate of essential medicines, especially pediatric medicines, hampers the effective treatment of patients.
Unscientific Combinations: The presence of unscientific combinations of medicines in the retail market adds complexity to the pharmaceutical landscape.
Analysis:
Role of the Chemist: Concerns revolve around the chemist or less knowledgeable salesperson determining the brand, potentially based on profit motives, impacting the choice of medicines.
Withdrawal of Generic Prescription Order: The withdrawal of the NMC order on generic prescribing, following the Indian Medical Association's protest, reflects the ongoing challenges in healthcare policy.
Case study to improve answer quality
The Tamil Nadu Medical Services Corporation Limited's practice, where all supplied medicines are kept under quarantine stock till double blinded samples are cleared in quality testing by government and private sector laboratories, is worth replicating.
Key Data:
Prevalence of Spurious and NSQ Medicines: National drug surveys in the last 10 years indicate prevalence rates of 4.5% for spurious and 3.4% for "not standard quality" medicines, highlighting the need for stricter quality control.
Availability of Essential Pediatric Medicines: A study in Chhattisgarh in 2010 found only a 17% availability rate of essential pediatric medicines, indicating a significant gap in accessibility.
Way Forward:
Government Assurance and Evidence: The government should provide concrete evidence of the standard quality of medicines before enforcing generic prescriptions, ensuring patient safety.
Comprehensive Measures: Implementing comprehensive measures, such as limiting profit margins for wholesale and retail agents, is crucial for creating a transparent and fair pharmaceutical ecosystem.
Janaushadhi Kendras Expansion: Expanding the network of Janaushadhi kendras is essential to improve accessibility to affordable medicines and promote their widespread availability.
Monitoring Implementation: Ensuring proper implementation and monitoring of policies for free medicines and diagnostics under Universal Health Care is vital for the success of healthcare initiatives.
Addressing Profit Motives: Addressing profit motives influencing the choice of medicines by chemists and salespersons is essential for a patient-centric healthcare system.
Conclusion:
The withdrawal of the generic prescribing order is seen as a step back in achieving universal access to affordable generic medicines. Addressing quality concerns, ensuring availability, and monitoring implementation are crucial for a successful healthcare system.
Get an IAS/IPS ranker as your 1: 1 personal mentor for UPSC 2024
Attend Now