Note4Students
From UPSC perspective, the following things are important :
Prelims level : Gold Nanoparticle
Mains level : Not Much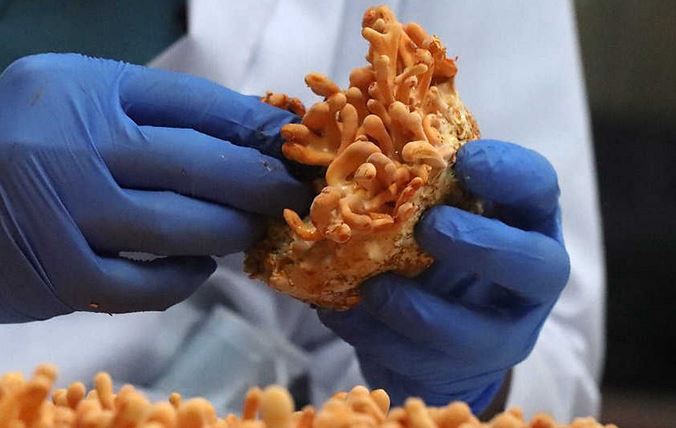 Cordy gold nanoparticles (Cor-AuNPs), the outcome of a collaborative experiment by scientists from four Indian institutions, has earned an international patent from Germany.
What is Cordy gold nanoparticles ?
Cordy gold nanoparticles (Cor-AuNPs) are derived from the synthesis of the extracts of Cordyceps militaris and gold salts.
They could make drug delivery in the human body faster and surer.
Cordyceps militaris is a high-value parasitic fungus, lab-grown at the Department of Biotechnology's Technology Incubation Centre (TIC) in Bodoland University.
Gold salts are ionic chemical compounds of gold generally used in medicine.
Benefits offered by this nanoparticle
Penetration in the cells is more when the drug particles are smaller.
Cordyceps militaris adds bioactive components to the synthesis of gold nanoparticles for better penetration.
It can be delivered as ointments, tablets, capsules, and in other forms.
---
Back2Basics: Gold Nanoparticles for Medicines
Gold nanoparticles (AuNPs) are small gold particles with a diameter of 1 to 100 nm which, once dispersed in water, are also known as colloidal gold.
Functionalized gold nanoparticles with controlled geometrical and optical properties are the subject of intensive studies and biomedical applications.
They find applications in genomics, biosensorics, immunoassays, clinical chemistry, laser phototherapy of cancer cells and tumors, the targeted delivery of drugs etc.