The Ministry of Environment, Forest and Climate Change has cleared a rail project in the Western Ghats spread across Goa and Karnataka, which can endanger its wildlife.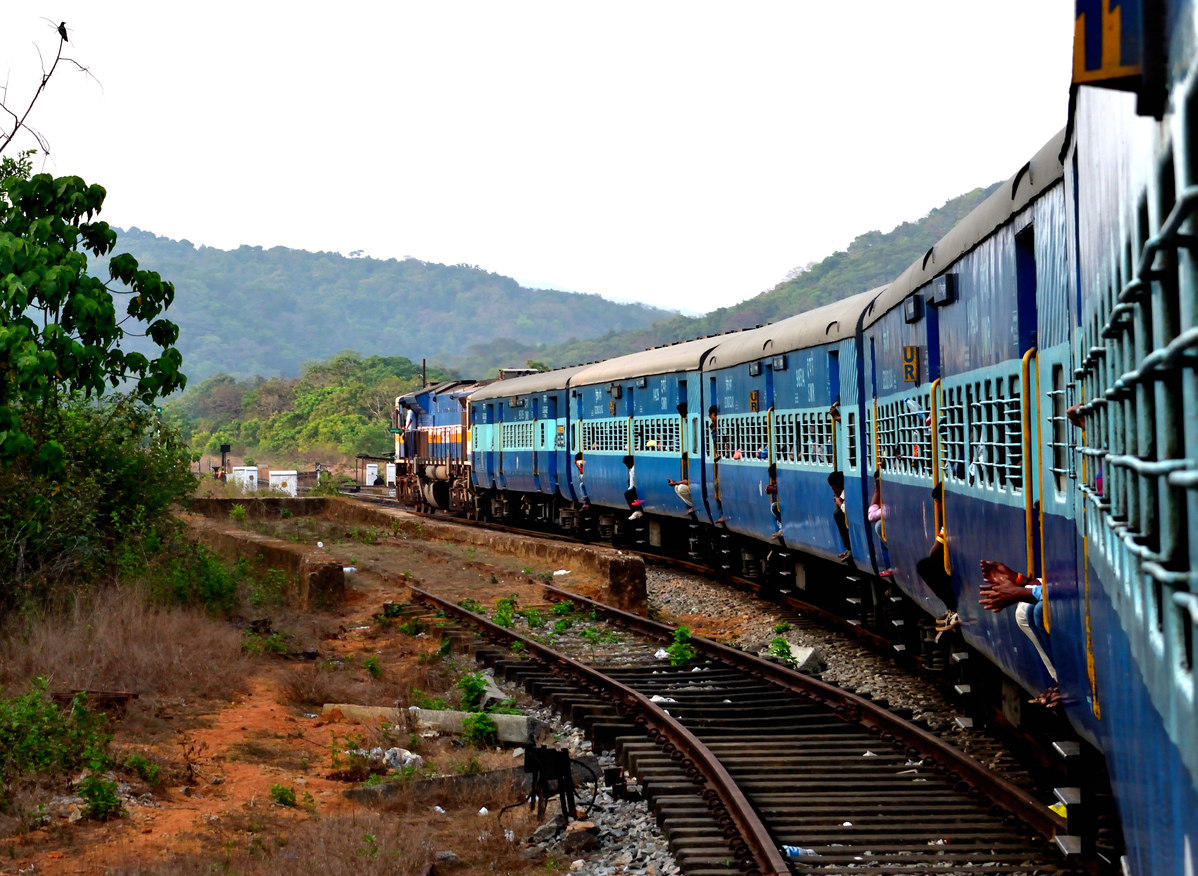 About the project:
The project is the doubling the track of Hospet-Hubballi-Londa-Vasco Da Gama railway line by the Rail Vikas Nigam Ltd (RVNL).
It involves doubling of the 353-kilometre-long railway track in Karnataka and Goa passing through the Western Ghats.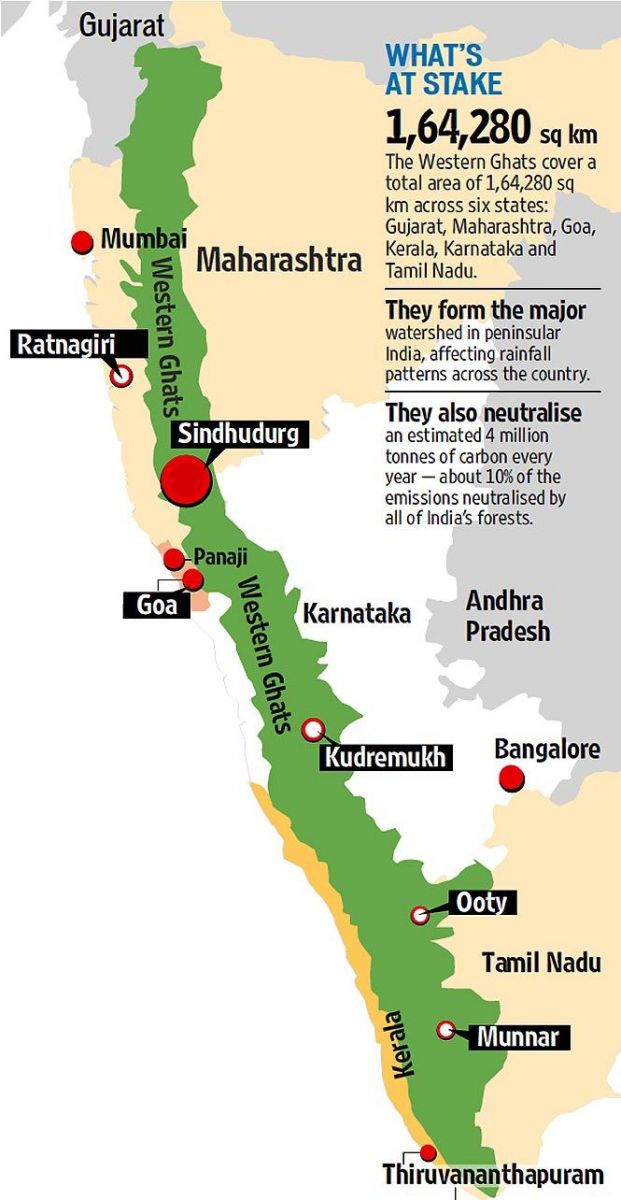 Western Ghats:
The Western Ghats mountain range runs along the western side of India.
The Ghats are older than the Himalayas.

The range is known as Sahyadri in Maharashtra and Karnataka.

It runs, about 1600 km, North to South, along the western edge of the Deccan Plateau.
It originates near the border of Gujarat and Maharashtra, and runs through the states of Maharashtra, Goa, Karnataka, Tamil Nadu and Kerala, finally ending at Kanyakumari.
These hills form the catchment area for complex riverine drainage systems that drain almost 40% of India.
Height:

The average elevation is about 1,200 m.
Anaimudi (2695 m), is the highest peak of the Western Ghats, situated in Eravikulam National Park, Kerala.

Rocks found:

Basalt is the predominant rock found in the hills reaching a thickness of 3 km.
Other rocks: Granite gneiss, metamorphic gneisses with detached occurrences of crystalline limestone, iron ore, dolerites and anorthosites.

Major gaps in the range:

Goa Gap between the Maharashtra and Karnataka sections.
Palghat Gap on the Tamil Nadu and Kerala border between Nilgiri Hills and Anaimalai Hills.

Recognitions:

It is one of the eight hottest hotspots of biological diversity in the world.
In 2012, thirty-nine places in the Western Ghats region have been declared as World Heritage Sites by the UNESCO.

Flora and Fauna:

There are at least 139 mammal species.
It includes the critically endangered Malabar large-spotted civet and the endangered lion-tailed macaque.