Note4Students
From UPSC perspective, the following things are important :
Prelims level : Data on Indian's living abroad
Mains level : Indian diaspora in Gulf region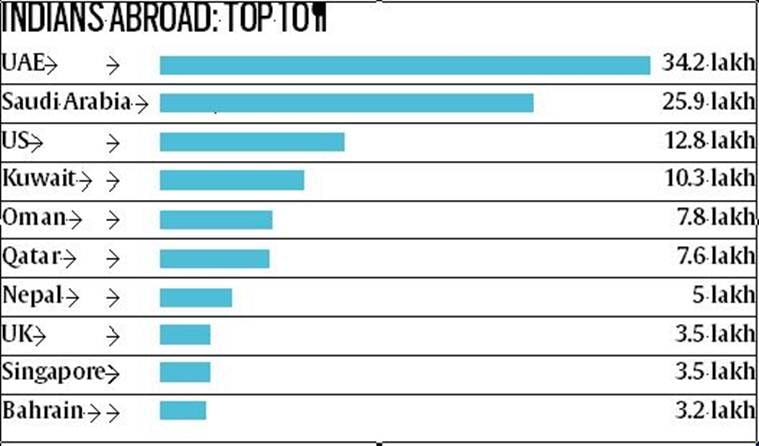 There are over 1.36 crore Indian nationals living abroad, according to data tabled by the Ministry of External Affairs in Lok Sabha.
Indians abroad
The highest number of Indians abroad are living in the United Arab Emirates, where the 34,20,000 Indians comprise about one-fourth of all Indians abroad.
The UAE is followed by Saudi Arabia (25,94,947), the US (12,80,000), Kuwait (10,29,861), Oman (7,79,351), Qatar (7,56,062), Nepal (5,00,000), UK (3,51,000), Singapore (3,50,000) and Bahrain (3,23,292).
The CPV (Consular, Passport and Visa) division of the ministry is the nodal division that coordinates with all missions / posts abroad regarding transportation of the mortal remains of Indians from abroad to their hometowns in India.
Total remittances recieved
Citing RBI data, the ministry said that during 2018-2019, $76.4 billion was received as remittances from Indians abroad.
During 2019-2020 (April-September), $41.9 billion was received.
Get an IAS/IPS ranker as your 1: 1 personal mentor for UPSC 2024
Attend Now